Netflix may be prohibited in China – where government regulation favors homegrown rivals like iQiyi, Tencent Video, and Alibaba's Youku – but that hasn't stopped the US-based streaming-video giant from courting Chinese audiences outside of China. The company is now on a streak of obtaining the rights to dozens of Chinese productions, acquiring the rights to 49 movies and shows over the past four years.
Some of the most famous Chinese titles on Netflix include "Next Gen", "Finding Mr. Right", "Empresses in the Palace" and "Curse of the Golden Flower". And let's not forget the Chinese blockbuster "The Wandering Earth".
A Chinese movie obtained by Netflix
China's first science fiction blockbuster "The Wandering Earth", which has grossed more than $600 million in theaters since its release during the Chinese New Year, has already been obtained by Netflix. Based on a novelette by author Cixin Liu, the film follows a worldwide effort to move the Earth away from the sun after scientists discover it will soon expand and destroy humanity's solar system. As the planet approaches Jupiter to slingshot out of the system and out to Proxima Centauri, a group of characters struggle to restart Earth's failing transport engines and save Earth from engulfed into the gas giant's gravity well.
The key special effect factor
It turns out that people are going crazy about the movie's release date on Netflix, as their expectations towards cinematic productions from China are higher than ever. Critics at commonsensemedia.org agree that "This is a bombastic Chinese take on the blockbuster sci-fi movie. The special effects and computer graphics are truly incredible in nearly every scene. The detail and chaos of a world that seems to be in a constant state of crumbling is epically rendered."
And the Americanized storyline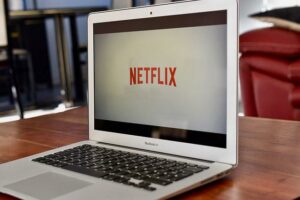 "From a pretty unknown Chinese studio, this was one of the best-animated kid movies I've seen in a while, especially as a Netflix exclusive. Would love to see more non-Disney animated films like this pushing the PG-13 range." This is a review we found regarding the Chinese animation "Next Gen". Unlike The Wandering Earth, which still feels like a typical Chinese movie despite Hollywood-caliber visual effects, NextGen feels like an American movie from start to finish. In a way, NextGen paints an Americanized vision of China in which corporations dominate and consumers worship CEOs from big tech companies. The story of the movie revolves around a girl whose negligent single mom is addicted to robots. But once society is exposed to the threat of a potential robot apocalypse, the girl has to learn how to stop hating the object of her mom's obsession and start loving her new robot friend in order to save the world.
Chinese movies on their international path
Over the past year, Netflix has acquired Chinese-language content, such as films and TV series including "Dear Ex," "Green Door," "Us and Them," "The Wandering Earth," "Meteor Garden", "The Defected," "On Children," and "The Rise of Phoenixes." The release of Chinese movies on Netflix is itself a kind of a test, not only of whether Netflix can court Chinese audiences but also whether China's blockbusters can make a global splash online. This might turn out to be quite the give and take relationship, where international viewers get to meet China and China starts adopting new filming techniques and practices in order to cater to the needs of an even wider audience.
Chinese producers really show that they can generate original ideas and they never stop surprising the international audience. Professionalism, authenticity, and creativity are blooming in Chinese movies and people are loving it.