1-StopMedia is a leading Media Service Provider exclusively dedicated to helping other companies navigate the intricate world of Asia and its languages. Our most important goal is to become an easy-going and trustworthy partner for translation businesses that need to outsource media services. We have tailored our expertise around Asian languages in order to provide our partners with immediate access to a portfolio of services to offer their own clients.
In today's growing media landscape Asia holds a very special place being the home of countries like South Korea, India, and China which are in high demand on the international scene. We've been drawing experience from one of our most recognized brands in the translation industry 1-StopAsia, and implementing our know-how into 1-StopMedia. Taking the best practices and expertise and applying them alongside our knowledge of media and Asian languages gives us the possibility to tailor a solution for your LSP media needs.
Our carefully selected portfolio covers services like subtitling and dubbing translation as well as post-production, video editing, and re-production. Our media teams have been working on media translations for a very long time and we have already well-established partnerships with other LSPs who aim to deliver quality media services to their own clients.
They are experienced in both the linguistic specifics as well as in the technical aspects of media translation and always work hard to achieve the goal our partners have aimed at.
Our process
Working with Asian languages translation is not a simple work in general, add to it the mix the complexity of media services and you'll find the task more challenging than ever. At the same time, the growing demand for media services for a number of reasons is an undeniable trend in today's modern world. So if you are considering either meeting your clients' demands or expanding your own translation services to answer the trends on the markets we at 1-StopMedia are here to help.
Throughout the years we've been working on media and translation, we've perfected our working process to fit our services to our partner's demands. Our dedicated team has created a special multiple steps process that aims to deliver the quality your clients will expect.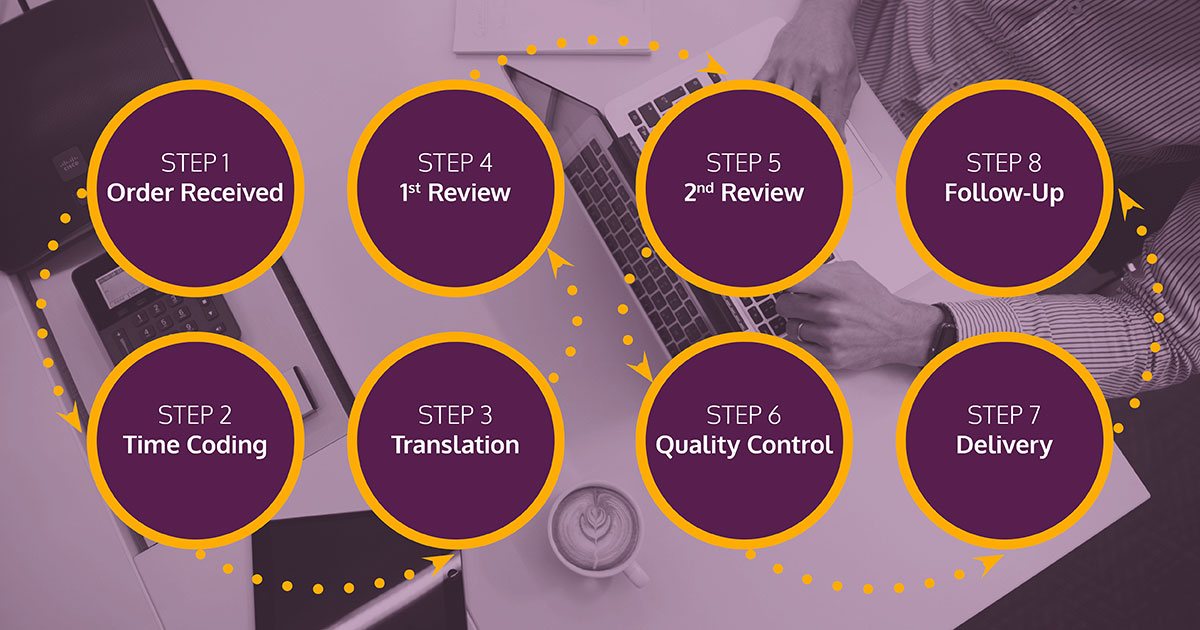 Along with that, we've specifically fit our media translation services to the same standards that we have adopted at 1-StopAsia. We benefit from the same ISO standards procedures we have already been certified as our translation brand, and our translators and project managers have been trained in exactly the same way.
Being recognized as one of the brands under our 1-StopGlobal concept we along with 1-StopAsia are part of the most important translation associations in the translation and localization industry – ELIA, ALC, ATA, and GALA.
We believe that working together with other companies in the industry and sharing knowledge with our colleagues and partners around the world is crucial to becoming a company that evolves in time and leaves a trace in time.