Dubbing translation is a very demanding service we have exclusively concentrated on when we chose to develop our media translation services. The translation service for dubbing is simply put the process where the narration (voice) in video content is replaced from its original into another language. The final outcome will be a translated script into the target language, which is then delivered to the voice actors for recording. Additionally of course the video can be dubbed by a voice actor in order to receive the final ready-to-use product.
Why dubbing translation in Asian languages is demanding?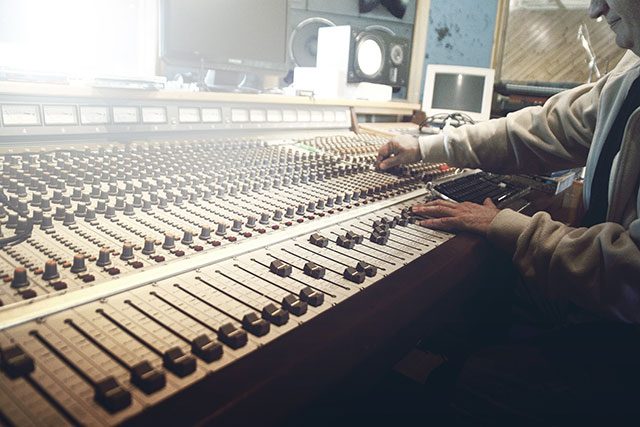 The most popular genre for dubbing translation is documentary films, which are currently in very high demand as audiences prefer to get these delivered in their native language. And while for documentaries it is a common practice to use dubbing, this is not the case for TV shows which, as a rule of thumb, people prefer to watch with subtitles to preserve the authenticity of the actor's performance. This is, however, not to be taken for granted as with any other services, local markets and audiences have their own specifics, and a decision for whether your client should choose dubbing vs subtitling is a matter of thorough preliminary research.
Experienced translators are key for performing dubbing translations along with the understanding of how the whole process works due to the fact that linguists need to know how the voice actors will narrate. At the same time for Asian languages, it is very important to know who the voice actors are – male or female. A very bright example for this is Korean, where despite the fact that there is no gender, the language changes depending on the speaker being female or male.
Another very important moment for Asian languages is the use of honorifics, which doesn't matter a lot for documentaries but when dubbing TV shows makes a huge difference. So for example, if in a Japanese movie a student talks to a teacher and this is not addressed in the proper way in the speech, it will be very awkward and unprofessional if done in a TV show.
These examples showcase the specifics of dubbing in Asian languages and how important it is to gain an understanding of the various aspects of the translation services involved prior to delivering an excellent end product to your client.
The secrets of a professional media translation company
There is a huge difference between a professional translator's approach to performing dubbing translations and the common perception of what goes behind the 'simple" change of the voice into a different one. That goes without saying for dubbing performed in any language but add a pinch of Chinese or Korean to the mix and it will make it even more challenging.
A very fine example is the approach when dealing with the dubbing translation for languages like Chinese, Japanese or Korean, where there is an extensive honorific system. Due to the honorifics, these languages change with the target audience or the hierarchy of the participants. Add the fact it might be a multilingual project into these three languages of a TV show with 12 series and you use a few translators for the sake of delivering that on time. That is no issue for a well-organized and experienced team of AMs, PMs, and linguists, who know how to deal with all the nuances of project management, tight deadlines, and language specifics.
How can we help you?
At 1-StopMedia we believe that sharing our experience with our clients and partners is an essential part of delivering the services your company needs. We branched out from 1-StopAsia with the single purpose of concentrating on improving our media translation services and creating a flawless and tailored solution for LSPs and large business companies that require media services for Asian languages.
Drawing from over 20 years of experience, we benefit from the skillful and accurate translators we have and at the same time fit our process to match your workflow and requirements. Our project managers are experienced in working with Asian languages, work as per ISO 17100 and ISO 9001 and at the same time can advise you on the type of services your company needs.
We, at 1-StopMedia, are aware that responsiveness and excellent project management are the essence when working within the translation industry.
If you feel it is time to improve your time-management and pay more attention to your clients, get in contact with our Production Team and check how we can help you achieve it.
Ask us anything you need to know about:
quotes and pricing
translations and media services
Asian languages
Start your new project with us today! All you have to do is fill in the form on the right and get your free quote.