The importance of video cannot be underestimated in our current times. Following that trend video localization becomes an irreplaceable service as globalization continues.Here are some facts and statistics to put things in perspective:
– Online videos will contribute to over 82% of all consumer internet traffic by 2022, which is 15 times higher than figures on 2017
– According to studies, 54% of consumers would like to see more video content from a brand/business they support
– It is also reported that viewers retain 95% of a message when they watch it in a video, when compared to only 10% when reading it in a text
With YouTube surpassing Google as a search engine for videos, it is unlikely that this trend will wane. In fact, video is set to play an ever increasing role in the business and entertainment space. Whether for tutorials, vlogs, interviews, product reviews and demos, live streams, event recaps and presentation videos, video advertisements, testimonials, webinars or product presentations, when it comes to video localization for Asian languages, a few important factors need to be taken into account.
1. Target audience and cultural sensitivities
Asia is home to 48 different countries, with the number of languages and language groups spoken there being very diverse from one another. In addition to this, there are so many cultural forces at play that these are difficult to ignore and shouldn't be. Especially when it comes to video localization. This is why video services for Asian languages need to consider cultural elements and sensitivities when converting a video from English into an Asian language product. This means not only taking into account the words that are actually spoken in the original video, which will then either be dubbed or subtitled, but also the music in the video itself, the type of characters portrayed if it's an animation, the background as well as the colors used.
2. Duration and content
Video is quite a tricky animal to tame. Its creation entails several different forces which play a role simultaneously. These may range from the actual speech, to the music, the background of the video etc. Content is critical here as localization services will need to take into account nuances and emphasis placed on certain words, determining whether the emphasis will have the same effect in the target language. In addition, the content itself needs to be adapted so that it does not offend or even confuse the target audience, especially those in Asia. Duration of the video itself is another critical factor. This is because a viewer's attention is usually captured within the first 15 seconds of a video being watched, and research indicates that corporate videos are now between 1-2 minutes long only. This does not provide much space for getting your ideas across and therefore, videos not only need to be punchy and to the point, but also catchy in order to grab the viewer's attention quickly.
3. Editing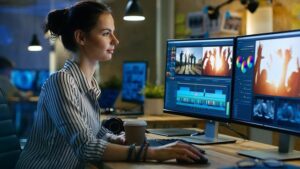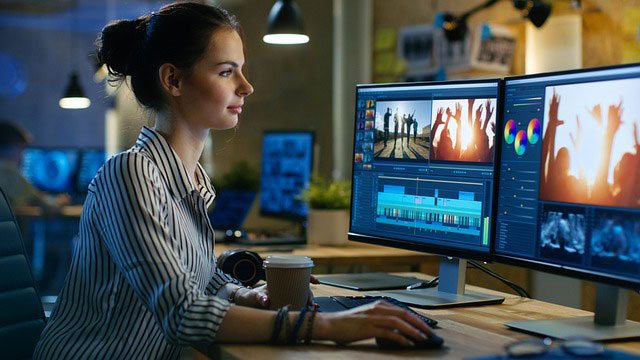 One rule of thumb when it comes to localizing video, especially in Asian languages, is that it's best to work with an unedited video and localize it, instead of working with an edited video that needs to be entirely reworked. The amount of effort required to rework an edited video is significantly higher. Therefore, when localizing video content, consider using the original video as your starting point and then moving it forward to be localized.
4. Localization method
Choosing the right localization method will have you deciding between whether to use synchronized or unsynchronized dubbing or subtitles instead. Dubbing is usually the more expensive version when compared to subtitling but its effects can be more profound. However, if you choose to go the subtitling route, consider the fact that there's a very limited space for your audience to read what's on the screen. It takes them about 3 seconds to read one line and while English uses fewer words and letters, Asian languages use characters and in languages such as Chinese, 20 characters per line is usually the norm for the average reader. Subtitles are not that common in Asia, with a vast majority of audiences preferring dubbing and voice-overs.
5. Planning
Planning starts out by the identification of the target audience, the target language, cultural sensitivities and common local practices and customs, as well as whether you're working with an already edited video or one that hasn't been "touched" yet to enable you to localize it. Well-planned is halfway done, as they say, and it would be wise to put in the necessary effort in the preparation of each video – from the script to your chosen localization method to ensure that it conveys the desired message in a non-offensive way.
6. Music
Music that's used in the original video will also need to change according to local customs and will therefore need to be localized. Therefore, consider removing any music from the video that might cause offense and replace it with a local version that's likely to catch the viewer's attention rather than draw them away.
7. SEO
Search Engine Optimization or SEO as it's commonly referred to, is another key consideration when planning to engage in Asian languages localization. This refers to the ability of search engines such as Google to identify the video as a high-quality addition to a specific search and present it in a higher place on the search engine results page (SERP). Here, your video will need accurate metadata, which is ultimately the video's title, a meta description, and tags that will be used to identify the video.
8. Budget
We now come to the final point regarding video localization in Asian languages, and although it's the final one, it's certainly not the least important. When it comes to localization services, especially in Asian languages, you will need to work with a localization partner who can truly understand your needs and rise to the challenge by offering key deliverables within the project's timeframe. However, keep in mind that the cheapest option is not always the best one and if you opt for a low-quality video localization, you may need to re-edit, re-translate, and re-localize multiple facets of your video in order to make it attractive and presentable to your audience.
Final thoughts
The use and consumption of video is only set to skyrocket in the next couple of years as consumers choose this content delivery method over text and other forms. This is why the question now is not whether you should engage in creating quality video content for your audience but when. The sooner you start the better. When it comes to Asian languages, you need to consider adopting the services of a high-quality Asian languages localization provider, who will be able to take into account cultural differences and nuances and portray the main message in your video effectively for maximum exposure and effect.