It's highly unlikely that the inventors of the first car could have predicted what the current automotive industry landscape looks like today. With highways spanning 12 lanes and more, countless hours spent in traffic on busy roads, our vehicles have become not only one of our most prized possessions, but also a pure necessity in life. It may come as no surprise that just like technology is developing, growing, and penetrating almost every aspect of our lives, so too is technology infiltrating the automobile sector, with voice and artificial intelligence assistants in the vehicle to help us navigate new streets and ultimately get us from A to Z safely. But what is the automobile space like in Asia? And in particular, what is the impact of voice technology in countries like South Korea? Keep reading to find out more!
Room for growth in Asia
Two main factors are driving consumers towards touchless technology in Asia and these are the coronavirus pandemic and the increased comfort in integrating voice assistants into their daily lives. Asia is home to over 4 billion people and it is certainly not a market to be ignored or taken for granted. Let's put things in perspective with a few figures.
According to iProspect, 62% of smartphone users in China, India, Indonesia, Japan and Singapore have used voice-activated technology in the last 6 months, while over one half had used it in the last month.
Meanwhile, Entrepreneur reports that purchases of smart speakers have increased in China, India, and Indonesia over the last six months, while they have stabilized in Australia, Japan, and Singapore.
Finally, according to a report prepared by WAT Consult, Google was found to be the most widely-used voice assistant by the respondents in India. This was followed by Amazon's Alexa and Apple's Siri. In fifth place came Samsung's Bixby.
However, without language support for Asian languages, western voice assistant manufacturers for automobiles still have a lot of inroads to make into the Asian market. Ultimately, they risk out on an Asian company getting there first and catering to this growing population of consumers who are increasingly becoming reliant on voice assistants in their vehicles.
A spotlight on South Korea
According to a recent survey by dataSpring, when it comes to the use of voice assistants, 54% of South Korean drivers reported using one. Those who responded that they did not use voice assistants said that they are either unfamiliar with the technology or found it distracting. Another interesting fact is that 80% of South Korean car owners said they are "somewhat" or "very familiar" with voice assistant features. Of those respondents, around 63% use built-in car features while another 60% used a third-party device. And what has been the impact of the coronavirus pandemic? Approximately 24% said that they have increased their usage of voice assistants during this period. Meanwhile, only 4% of potential car buyers said that they consider a voice assistant as an important built-in car feature when purchasing a new car.
Built-in voice assistants vs. mobile apps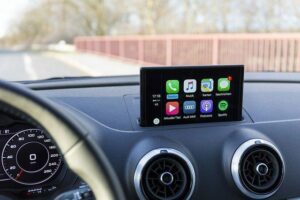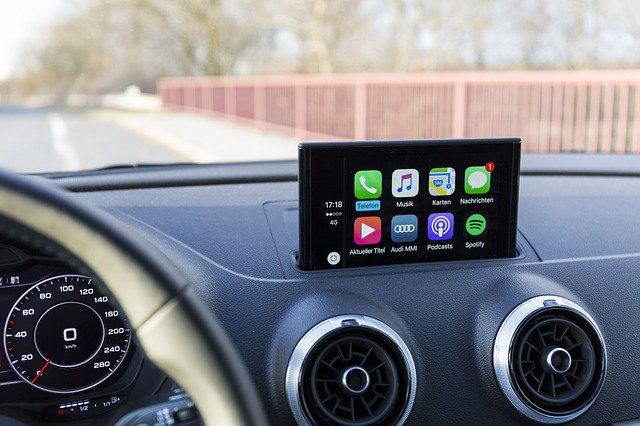 Not all vehicles come with built-in voice assistants, and these usually appear in higher-end car models. This is slowly changing and some mid-class models are now adding this feature. One of the major benefits of this is that it has the ability to provide hardware diagnostics and adjust car components such as air temperature.
Meanwhile, voice assistants from third-party devices such as smartphones seem to be more intuitive. One reason for this is that the data pool for AI comes from different markets and is pooled together from various devices. One example of this is Alexa, which is able to differentiate accents and dialects as it already has access to millions of users worldwide.
The downside to third-party devices is that they do not have direct access to the parts of the cars, so their services are limited to information and entertainment, for example, navigation and playing music.
Safety and security
Safety and security while driving are paramount and sometimes voice assistants can be a distraction and a hindrance rather than a source of help. To counter this challenge, a team of South Korean researchers has developed an in-car voice assistant based on AI communication technology that avoids initiating conversation with the driver when it determines that this would be a distraction. Some of the features it collects as data include steering wheel and brake pedal input in addition to surrounding environment information such as vehicle distance and traffic flow. Once this data has been analysed, it develops a "simulated interactive service" which analyzes the environmental information and determines when it's appropriate to talk to the driver.
The way forward
The world of the automotive industry is developing very fast in Asia, sometimes even faster than other parts around the globe with technological advancements taking place nearly on a daily basis. With smarter apps and built-in voice assistants, more and more drivers, especially those in South Korea, could find themselves with a helping hand when navigating heavy traffic or unknown terrain. While most voice technology caters to an English audience, it's crucial for automotive makers to shift their attention to Asia which not only has so many languages which need to be made available to the public in due course but there are also different cultural contexts which will require significant translation efforts, too.